By senseng-apparel |
26
September 2023 |
0
Comments
 Stay on Trend with the Latest Baby Bottoms Fashion
Just because your little ones can't articulate their style doesn't mean they can't be fashionable! Gone are the days of ill-fitting and drab baby clothes. Modern baby fashion has evolved, and the possibilities are endless. With the right knowledge, you can dress your tots in style without even breaking a sweat. In this post, we'll explore the latest trends in baby bottoms fashion, must-have prints and patterns, styling tips, and celebrity-inspired ideas to keep your baby fashion game on point!


Current Trends in Baby Bottoms Fashion
One of the latest fashion trends in baby bottoms is comfortable and stylish joggers. These pants can be worn casually with a T-shirt or dressed up with a button-down shirt and a pair of loafers. Another trend is animal prints, which are popping up in everything from leopard print to zebra stripes. Another popular trend that's emerged recently is activewear-inspired baby bottoms, with materials such as moisture-wicking fabric. These bottoms are not only comfortable but also stand out as a trendy fashion choice.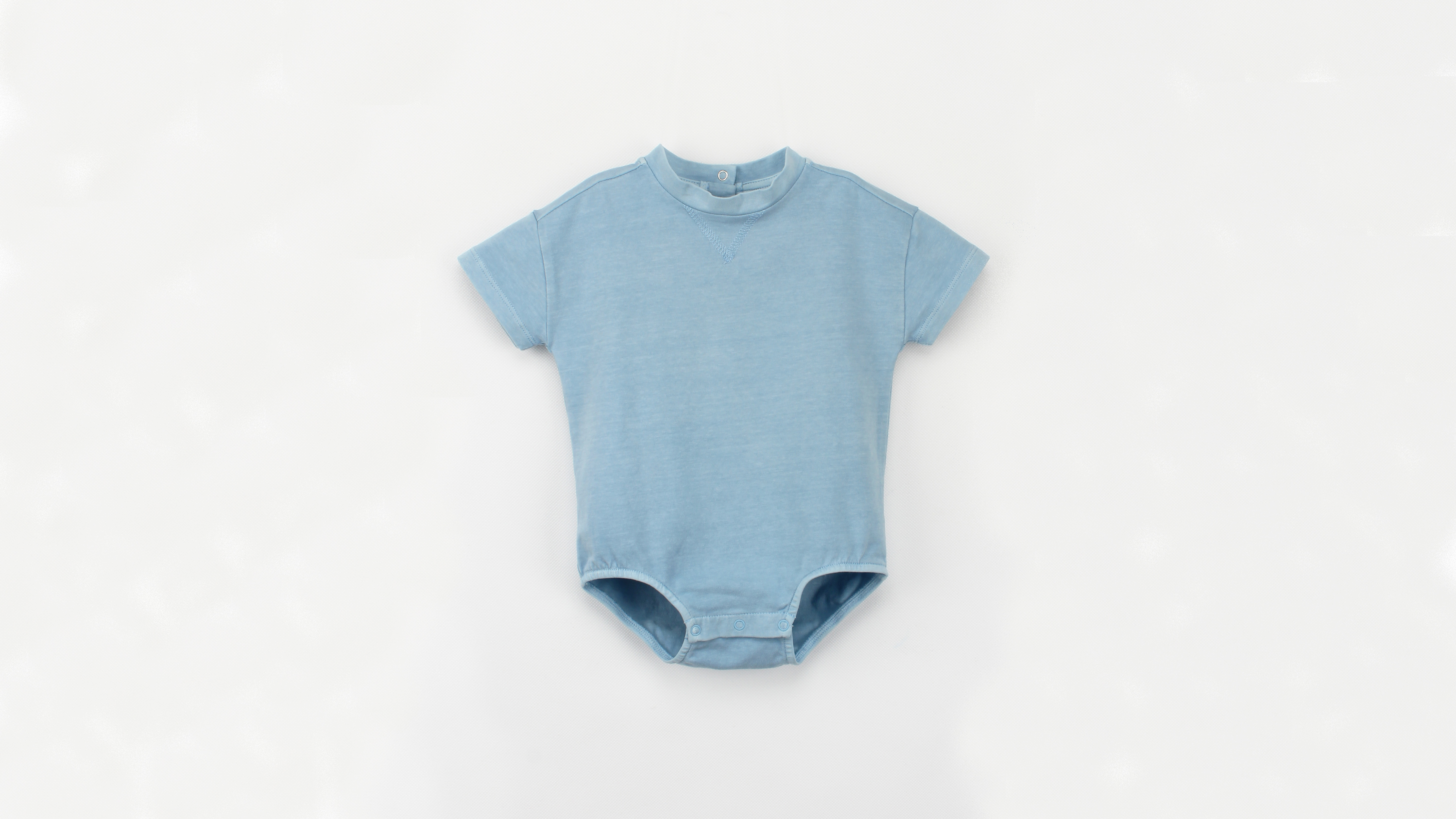 Must-Have Prints and Patterns for Baby Bottoms
Apart from animal prints, there are plenty of other prints and patterns for baby bottoms that are on-trend. Florals are a popular option, giving a fresh and vibrant look that just screams stylish. Stripes are another timeless pattern that will always be en vogue; go for thin muted stripes or bold lines for a standout look. And if you're feeling adventurous, go for a funky graphic print that features playful designs and patterns. These bold prints and patterns are a statement in themselves and make for a great option for those special events.
Styling Tips for Creating Fashionable Baby Outfits
Some stylish items are a must-have to make sure your baby outfits look great. A variety of clothing pieces are necessary to put together a well-coordinated and fashionable outfit. A pair of basic leggings is a necessity, and can be dressed up or down depending on what you pair it with. Mix and match long-sleeved T-shirts with jeans, overalls, or leggings for a casual look. Dress it up with a button-down shirt or a skirt for more formal occasions. Lastly, accessorize your baby with hats or sunglasses, or even a pair of tiny sneakers, to keep that little outfit looking chic!
Celebrity-Inspired Baby Bottoms Fashion Ideas
Celebrities have a knack for dressing their babies in the latest styles. Celebrity moms such as Kim Kardashian, Beyoncé, and Blake Lively have all given us baby fashion goals to aspire to. For instance, Kim Kardashian's daughter, North, is often seen in on-trend items, such as leopard print pants, while Beyoncé's daughter, Blue Ivy, looks effortlessly chic in denim shorts and graphic T-shirts. Take inspiration from these stylish celebrity moms, and you'll never be out of fashion when it comes to baby bottoms!
Accessorizing Baby Bottoms: Adding Flair to the Look
When it comes to accessorizing baby bottoms, there are plenty of options to choose from to add extra pizzazz to the outfit. First of all, hats are a great way to add that final touch to the outfit. Whether it's a baseball cap or a sun hat, they're perfect for keeping your baby's head cool while infusing some personality into the outfit. Secondly, shoes are another great accessory to have. From adorable booties to sneakers and sandals, there are plenty of options in the market for you to choose from. Lastly, don't forget about socks and leggings, which can add an extra pop of color while keeping your baby warm and cozy.
Dressing your baby in stylish baby bottoms has never been easier, with the wide variety of choices available in the market today. From joggers to animal prints to activewear-inspired ones, there are plenty of options for most fashion-forward parents. Styles such as florals, stripes, and graphic prints are also great ways to keep your baby's wardrobe versatile and en vogue. The key is to accessorize with hats, shoes, and socks, and leggings to add some flair to the outfit. With these tips, your baby will always look great whether they're lounging at home or attending a fancy event. For any comments, suggestions, or product recommendations, feel free to contact us at WHATAPP:13805510671 or E-mail: [email protected].
Leave a Reply
Your email address will not be published.Required fields are marked. *