By senseng-apparel |
02
September 2023 |
0
Comments
Senseng – Organic Baby Tees for Your Precious Little One
As parents, we want to give our little ones the best of everything - from the safest crib to the softest blanket, everything needs to be perfect. And when it comes to choosing clothes, we want the best for our precious little ones. That's why organic cotton t-shirts for babies are becoming increasingly popular. Senseng brings you a range of organic baby tees that are not only comfortable for your baby but also safe for the environment. In this blog, we'll tell you all about why you should choose organic baby tees for your baby and take a closer look at Senseng's range.


1. Benefits of Organic Baby Tees
Conventional cotton farming uses chemicals and pesticides that are potentially harmful to the environment, and the cotton itself may be processed using harsh chemicals. On the other hand, organic cotton is grown without harmful pesticides and is processed naturally. Organic baby tees offer numerous benefits such as being gentle on your baby's skin, hypoallergenic, and easier on the planet. With Senseng's organic baby tees, you can be sure that your baby is wearing something that is safe, eco-friendly, and comfortable.

2. Senseng's Organic Baby Tee Range
Senseng brings you a range of organic baby tees that are made from pure and soft organic cotton. Not only are they safe for your baby, but their design and colors make them irresistibly cute. The tees come in a range of sizes and designs, so there's something for every little one. From solid colors to trendy prints, you'll find everything you need for your baby's wardrobe. Apart from baby tees, Senseng also offers a range of other baby products that are organic and safe.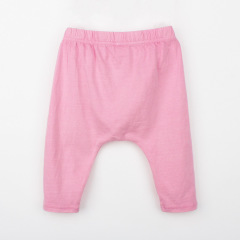 3. Senseng's Manufacturing Process
Senseng ensures that their manufacturing process is environmentally friendly and socially responsible. From the raw materials to the finished products, every stage is well-monitored. Their organic cotton is sourced responsibly, and the manufacturing process is chemical-free. The printing is done using natural dyes and water-based ink, which is safe for the environment and gentle on your baby's skin. Senseng products are GOTS certified, which means they meet the highest standards of organic and ethical textiles.

4. Senseng's Customer Service
Senseng provides excellent customer service, and their team is always ready to help you with any queries or concerns. You can contact them via email at [email protected] or WhatsApp them at 13805510671. They also offer hassle-free returns, so if you're not satisfied with your purchase, you can return it within a certain time frame.

Senseng's range of organic baby tees is not only adorable but also eco-friendly, safe, and comfortable for your baby's delicate skin. With their commitment to responsible manufacturing and excellent customer service, Senseng is the perfect choice for parents who want the best for their little ones. So, go ahead and explore their range of organic baby tees and give your baby the perfect wardrobe addition! Don't forget to reach out to them for any questions or concerns – they're always happy to help.

URL:https://www.senseng.net/products/avery-shorts
Leave a Reply
Your email address will not be published.Required fields are marked. *