By Senseng |
02
September 2023 |
0
Comments
Senseng - Quality Organic Baby Tees for Your Little Bundle of Joy
As a parent, you always want the best for your little one, right from the clothes they wear to the food they eat. And rightly so! Kids have delicate skin, and it is essential to ensure that what you dress them in does not cause any skin irritation or discomfort. That's why organic baby tees are becoming increasingly popular among parents. Senseng is a popular brand that offers premium quality organic cotton t-shirts for babies. In this blog post, we will explore why organic baby tees are the best choice for your little bundle of joy and how Senseng is unrivaled in this category.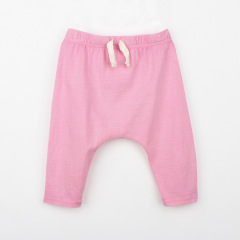 1. The Benefits of Organic Cotton T-Shirts:
Organic cotton is grown using sustainable farming practices, avoiding the use of harmful chemicals and pesticides. This ensures that the cotton used in Senseng's organic t-shirts is free from any harmful substances. As a result, your baby's delicate skin is exposed to only natural fibers, reducing the chances of skin irritations and allergies. Besides, organic cotton is incredibly soft, making it perfect for your baby's sensitive skin.
2. Senseng's Unmatched Quality:
Senseng takes pride in their
organic baby tees
, ensuring that they are made with the utmost care and attention to detail. Their organic cotton is GOTS-certified, meaning that it meets the highest standards of organic textile production. The company is also committed to fair trade practices, ensuring that everyone involved in the production process is treated fairly. Senseng's baby tees are durable, stretchy, and incredibly comfortable, making them perfect for a baby's active lifestyle.
3. Stylish Designs:
Just because organic baby tees are functional doesn't mean they have to be boring. Senseng offers an array of stylish designs and patterns that will make your baby stand out. From cute animal prints to bold geometric patterns, there is a design for every taste. The high-quality prints are long-lasting and will not fade or peel after multiple washes.
4. Environmentally Friendly:
Choosing organic cotton tees for your baby is not only great for their health but also for the environment. Traditional cotton farming practices are often destructive to the environment due to the use of harmful chemicals and pesticides. Organic cotton farming, on the other hand, is sustainable and promotes biodiversity. By choosing Senseng's organic baby tees, you are not only investing in the health of your baby but also in the future of our planet.
5. Easy Buying Experience and Contact Information:
Buying organic baby tees from Senseng is a hassle-free experience. You can order online through their website, and their user-friendly interface makes shopping easy and efficient. If you have any questions or concerns, their customer service is available to assist you. You can reach them via email at
[email protected]
or through WhatsApp at +86 13805510671.
Choosing organic baby tees for your little one is a no-brainer. The benefits are endless, and Senseng's commitment to quality and sustainability makes them a go-to brand for organic baby clothing. Their functional yet stylish designs are sure to make your baby stand out while keeping them comfortable and healthy. At Senseng, you can have peace of mind knowing that you are investing in your baby's health and the environment's well-being. So, why wait? Head over to their website and shop for the best organic
baby tees
today!
URL:
https://www.senseng.net/products/avery-shorts
Leave a Reply
Your email address will not be published.Required fields are marked. *