About Senseng
01
Our philosophy
Our philosophy is rooted in a desire to reduce the excessive exploitation of the earth and to return to a more natural way of life. In a world where machines and chemicals are frequently used for commercial purposes, we believe it's crucial to take a step back and prioritize the health of our environment and our bodies. By using organic cotton and natural dyes, we aim to minimize our impact on the earth and create a more sustainable future for all.
02
What is Natural dye? What is Organic Cotton?
Organic cotton refers to cotton that is grown using methods that preserve ecological balance, avoiding the use of synthetic fertilizers, pesticides and genetic modification
Natural dye is a method of coloring textiles or fabrics using pigments extracted from natural sources such as plants, roots, fruit or flowers. It is an eco-friendly alternative to synthetic dyes, as it does not use harmful chemicals and is less toxic to the environment.
03
Natural dyeing organic cotton VS organic cotton
We are committed to crafting clothing that combines style with environmental consciousness and gentle care for babies' delicate skin. While organic cotton is a positive choice, it may still retain residues from the dyeing process. To address this concern, we go the extra mile by exclusively using natural dyes derived from plants, roots, fruit, and flowers. This ensures our garments are eco-friendly, providing a safer and more sustainable option for your baby. Opting for our natural dye organic cotton helps protect your baby from skin irritation and allergies, making it a superior choice over conventional organic and regular cotton products.
04
Extra protection to baby
Baby's sensitive skin will take years before developing a protective quality of an adult. Natural dye organic cotton offers extra protection for baby's delicate skin. Chemical-free and free from harsh substances, it's the safest and highest quality option for your little one. Give your baby the comfort and care they deserve with our organic cotton and natural dye clothing.
About Our Natural Dyes
At Senseng, we believe in using only the safest and most natural resources for our clothing. Our natural dye colors are extracted from plants, roots, fruits, and herbs, and we never use harsh chemical dyestuffs. Our organic cotton is not only grown sustainably with GOTS certification, but also dyed without any synthetic chemicals, providing the ultimate protection for you and your loved ones.
Cotton
Yarn
Fabric
Plants
Dyeing
Garment
Brief introduction to some of the Natural Dye colors
Chlorophyllin - Green
Get the perfect shade of green with chlorophyllin! This concentrated natural dye is derived from the leaves of green plants, offering a soft and clear green hue. Our chlorophyllin color is specifically made from mulberry leaves, making it a reliable choice for natural and environmentally conscious consumers.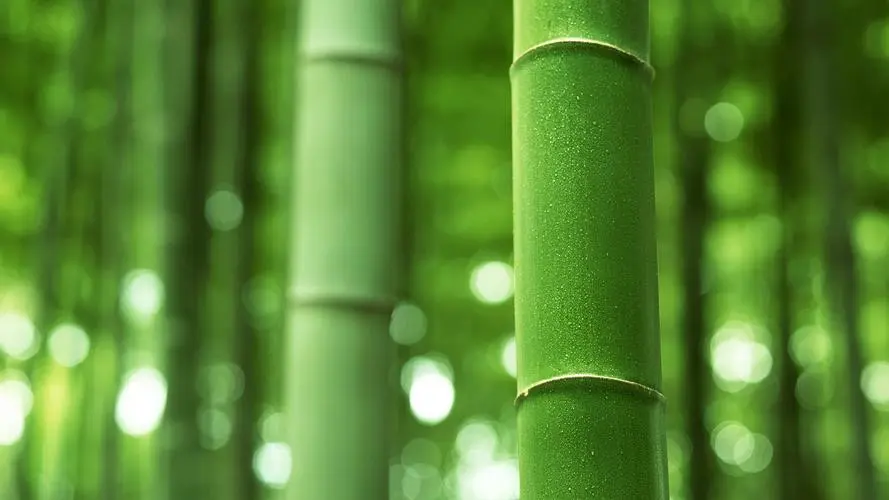 Bamboo charcoal –carbon grey and black
Our carbon gray and black shades are derived from high-temperature burned bamboo charcoal, offering a natural and sustainable source of color for our clothing. The result is a range of rich, deep shades with a natural essence, perfectly capturing the essence of nature.
Gardenia –yellow
Gardenia flowers offer a range of colors for natural dyes, including yellow, red, and blue. Our gardenia yellow pigment is extracted from these vibrant flowers. This natural hue is widely used in industries like food, medicine, and cosmetics for its effectiveness as a biochemical dyeing agent.
Mahogany – red
Rich and Vibrant. Our mahogany red is derived from the seed skins of rosewood, producing a rich and vibrant hue. This natural color is commonly used in a variety of food products, including desserts, ice cream, bread, ham, sausage, and cheese, adding a touch of natural beauty to each clothes.
Comfrey – purple
Extracted from the roots of the purple grass, Comfrey is a natural pigment that boasts a rich, vibrant purple hue. It has a strong absorption in the UV-visible spectrum and is commonly used as a natural dye for food, beverage and cosmetic products. Our garments are dyed with this eco-friendly and non-toxic comfrey pigment, adding a touch of color to your wardrobe while keeping the environment in mind.
Company Honor
At Senseng, we are proud to hold both Chemical Free reports and GOTS certification, ensuring the highest level of safety and sustainability for our customers. Our commitment to using only natural dyes and organic cotton in our products sets us apart as a leader in eco-friendly and skin-friendly clothing.

SENSENG is a baby clothing brand that is dedicated to using natural dye and organic materials, free from harmful chemicals and pollutants.
The founder of SENSENG, Sarah, was inspired to start the brand after a personal experience that changed her life forever.

Sarah was pregnant with her first child, and like any expectant mother, she was excited to prepare for her new arrival. As she researched
baby products and clothing, she was alarmed by the amount of harmful chemicals and toxins used in conventional baby clothing, especially
in the dyeing process. Sarah knew that she didn't want her baby to be exposed to these harmful substances, but she struggled to find an alternative.

One day, while hiking through a forest, Sarah stumbled upon a group of women who were using natural dyes to color their clothing. She was immediately
captivated by the beauty and vibrancy of the colors, and she realized that this was the solution she had been searching for. Sarah began researching
natural dyeing techniques and experimenting with different materials, determined to create a line of baby clothing that was both safe and sustainable.

It wasn't easy. Sarah faced many challenges and setbacks along the way. She had to learn a new craft from scratch, find suppliers who shared her values,
and navigate the complexities of starting a new business. But she persevered, driven by her passion for creating a better, healthier world for her child and
future generations.

Today, SENSENG is a thriving brand, beloved by parents. Sarah's commitment to using natural materials and sustainable practices has earned her a loyal
following and numerous accolades. She is proud to have created a brand that not only provides safe and comfortable clothing for babies, but also promotes
a more conscious and responsible way of living.

Sarah's story is a testament to the power of passion, perseverance, and purpose. She saw a problem, and instead of accepting it as inevitable,
she took action to create a solution. Through her vision and hard work, she has made a meaningful difference in the world, and inspired countless others to do the same.

Company development process:
2006 SENSENG was founded in Hong Kong
and invested Anhui Rongji I/E Co, it began to undertake clothing orders from overseas
https://www.senseng.net
In 2008, a woven clothing factory was established in Anhui, China
In 2009, a knitwear factory was established in Anhui, China
Starting in 2010, it produced fast fashion products for more than 20 regions around the world
In 2014, SENTEX CO LTD was established, working on self brand "Senseng"
https://www.senseng-apparel.com
In 2018, it promoted automation production lines
In 2018, it began to develop natural dye chemical-free products
In 2019, its subsidiary factory obtained SEDEX certification
In 2020, its subsidiary factory obtained Disney certification
In 2020, the entire industry chain obtained OCS, RCS, FSC certification
In 2022, an independent site for natural dyeing targeting B2C was established